Oh shuddup.
Yeah, I'm a space geek.
I practically lived in the Flandrau Planetarium with my grandfather, growing up.
I would have traded my sticker album, my Swatch AND my Smurf collection for a chance to go to Space Camp. (Which had almost nothing to do with with Tate Donovan. Mostly not.)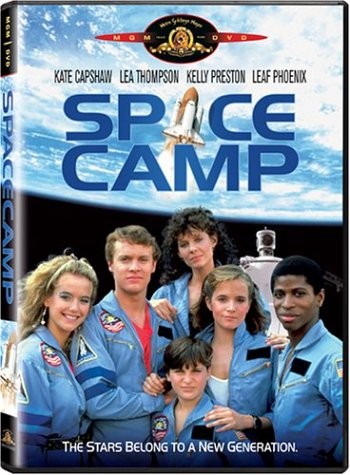 I read everything, EVERTHING by Ann McCaffrey and would have gladly moved to Pern to be a Harper.
My name is Denise.  And I am a Space Geek.
To that end, I have a daily page I subscribe to that depicts a photo from NASA of outer-space and it never fails to leave me spinning and gape-jawed at the awesomeness and beauty of space.
If you dig it at all, you can check it here: NASA
It's not just a heart-stopping, lip-trembling bit of beauty.. but there is a description by the astronomer/photographer of what you are looking at.
If you order NOW, each description will also be filled with links to even further explain the explanation. (If you are one of THOSE, and I know some of you are…)
A preview… a SMACKERAL, if you will…
I know…  you were just thinking that this looks just like two galaxies colliding.  Holy shit, you are GOOD.
These are the "Heart and Soul Nebulas".   Did you just roll your knuckles across your keyboard? Did you?  If you did, I will kiss your face!!
A meteorite shower in Romania.  My heart would have just stopped if I'd been there.
Total solar eclipse.

You guys, this is total space porn.

8 Comments to