Check out how awesomely 'Weenish I am today! So far, it's been a big hit.
The baby has a Halloween book and we practice pointing at the different items.
Point at the pun'kin! Point at the kitty! Point at the spider!
She damn near took my eye out when I pulled her out of the crib this morning…
Little Miss Tink
The pajamas that have a short shelf life, not because they are 'Weenish, but because they are already too damn small.
Tonight, we go to this with Steph and Todd — while Grandma, Poppa, Shirley and Larry watch the babies.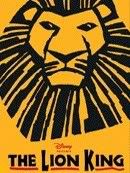 The Teen once held The Baby up in the air much like that baboon held Simba up to the world…